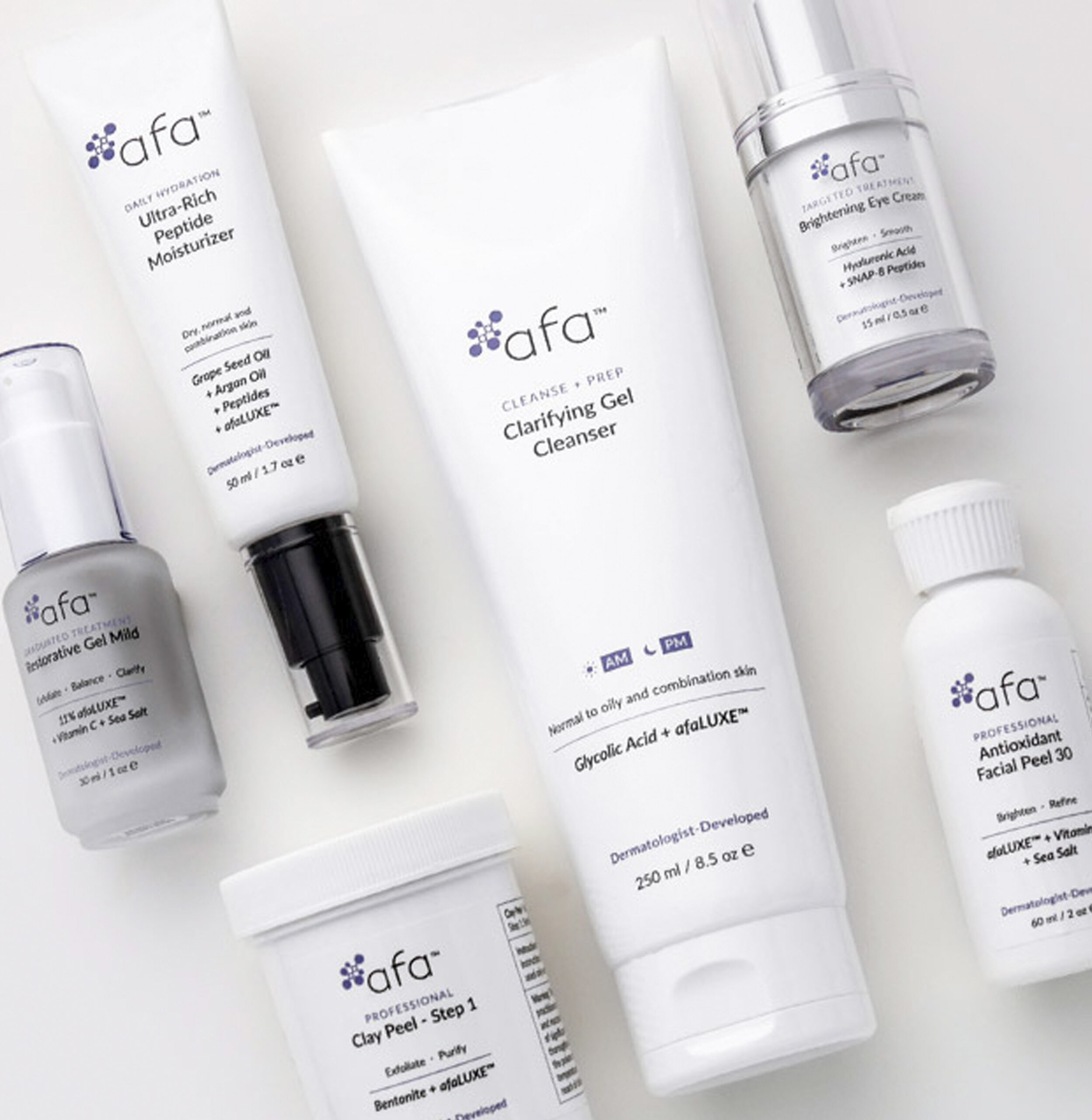 Eden AFA Amino Acid Skincare
Eden Beauty Group would like to introduce you to AFA Peels, a new unique skin care range now available in Ireland. As a salon owner you are always on the lookout for innovative and commercially strong products and treatments THAT WORK! We have tested the AFA range for 15 years in our own salon and with fellow salon owners we are utterly convinced of its potential. AFA's are remarkably free of irritation at effective pH levels.  In the US, AFAs are available from Dermatologists and Plastic Surgeons. Eden Skincare are the exclusive distibutor in Ireland.
What are AFA Gels?
AFA's are a unique amino acid skin care product developed in the US by dermatologist Dr. Marvin E. Klein. Dr. Klein is also the inventor of esterified glycolics and is a Life Member of the American Academy of Dermatology. AFAs are the first cosmeceutical ever to utilize these valuable acidic amino acids as part of a skin care regimen.
AFA stands for amino acid filaggrin based antioxidants. Filaggrin is a protein that occurs in the upper layer of the skin and is responsible for the skin's ability to retain moisture. AFAs are based on the same natural acidic amino acids that help to retain moisture in human skin. They are also potent antioxidants and helpful against photo pigmentation.
Why use AFA's?
One word: Appearance. AFA Gels have been clinically tested for 3 years by certified dermatologists and have been found to be rapidly effective in reducing the appearance of visible lines while improving the tone and texture of the skin.They are also fantastic for reducing pigmentation and sun damage
What can AFA's do for your business?
AFAs combine a home care program, with in salon peel treatments. The home care program provides an excellent retail product opportunity; at a minimum a Gel is purchased. The in-salon treatment, an AFA facial, takes just twenty minutes and has a RRP of €58, the product cost to you is just €8.33!
Six weekly facials are recommended followed by a monthly top-up. So, as you can see AFA's can provide a strong continuous revenue stream for your business.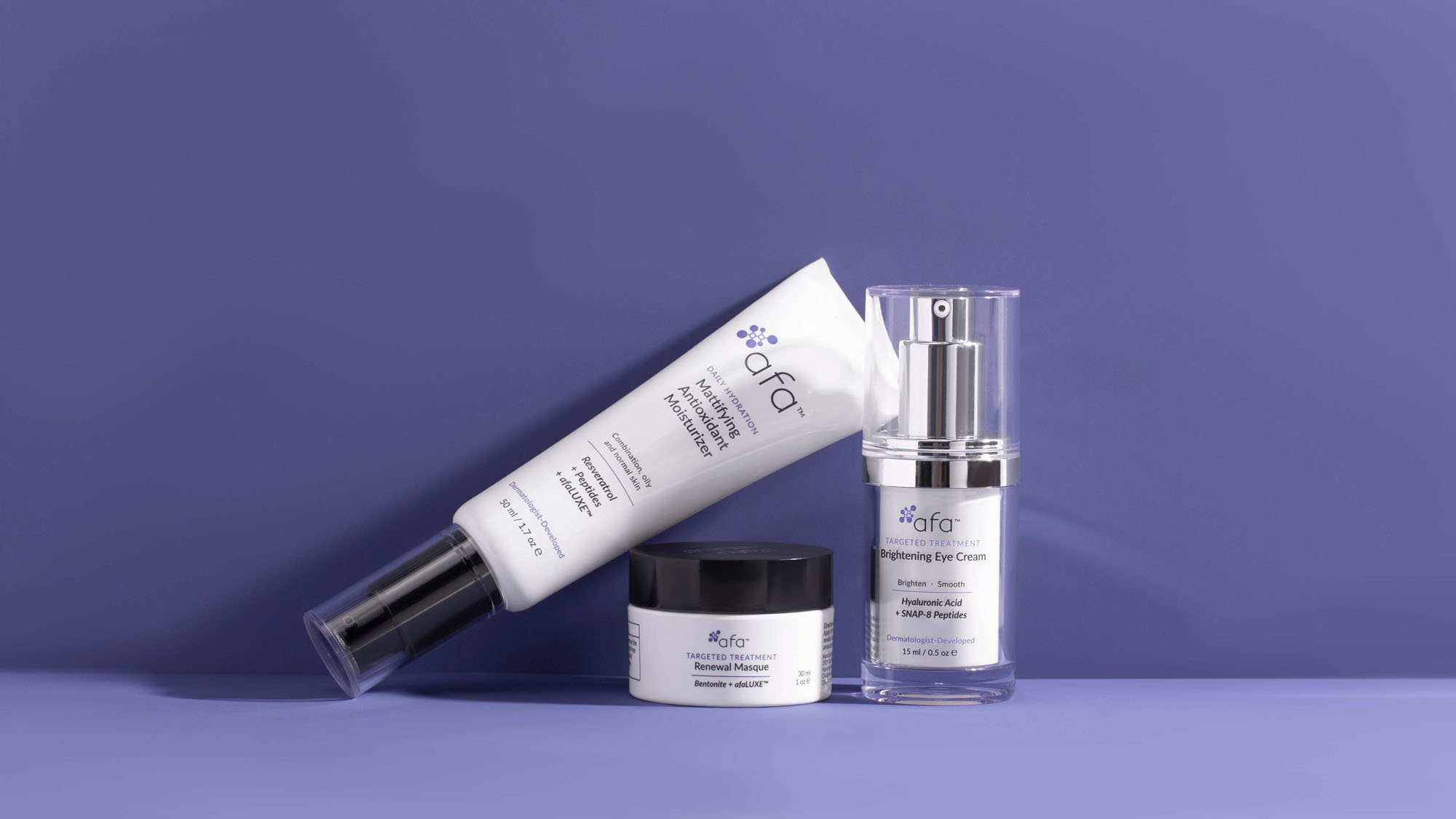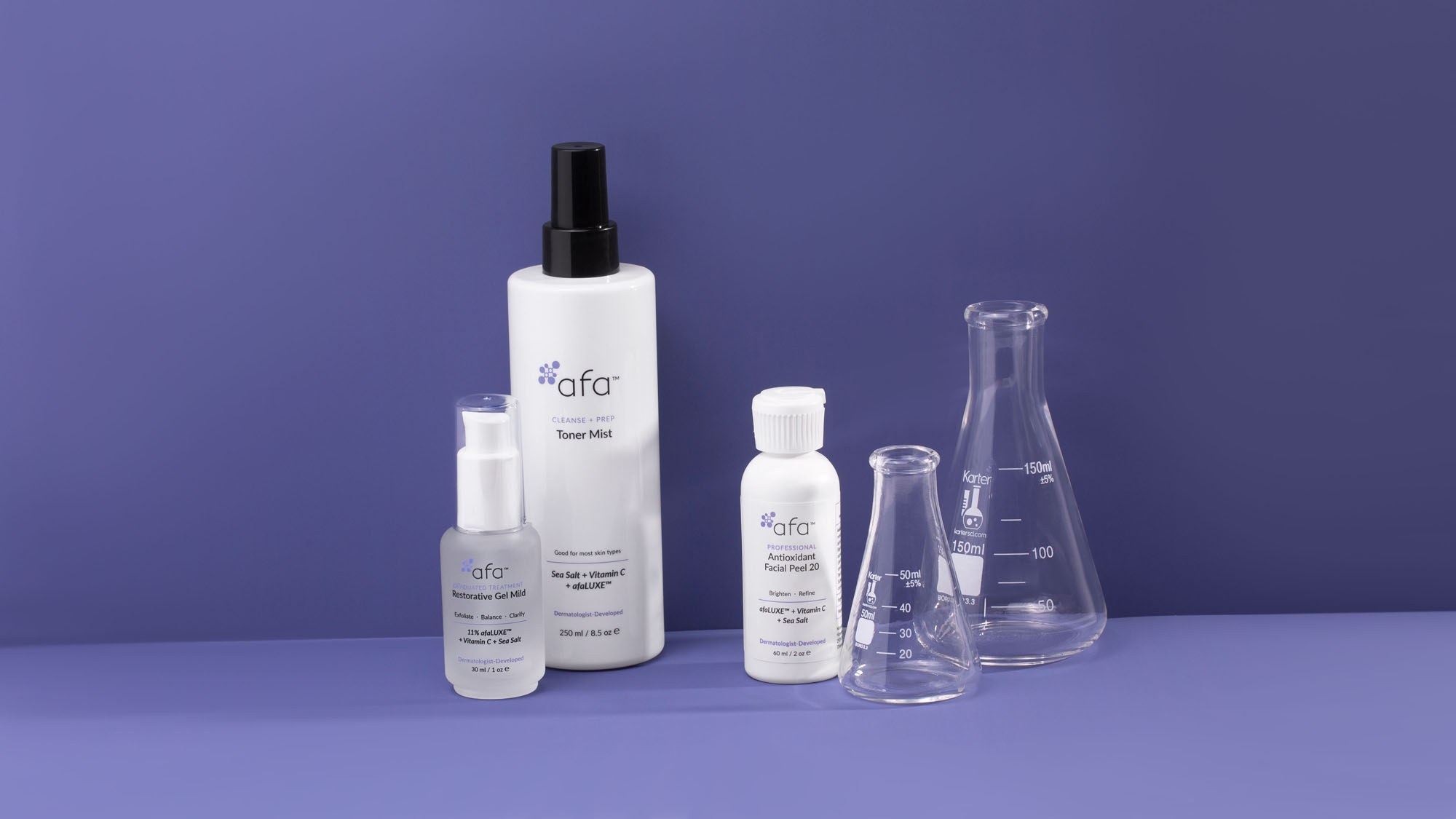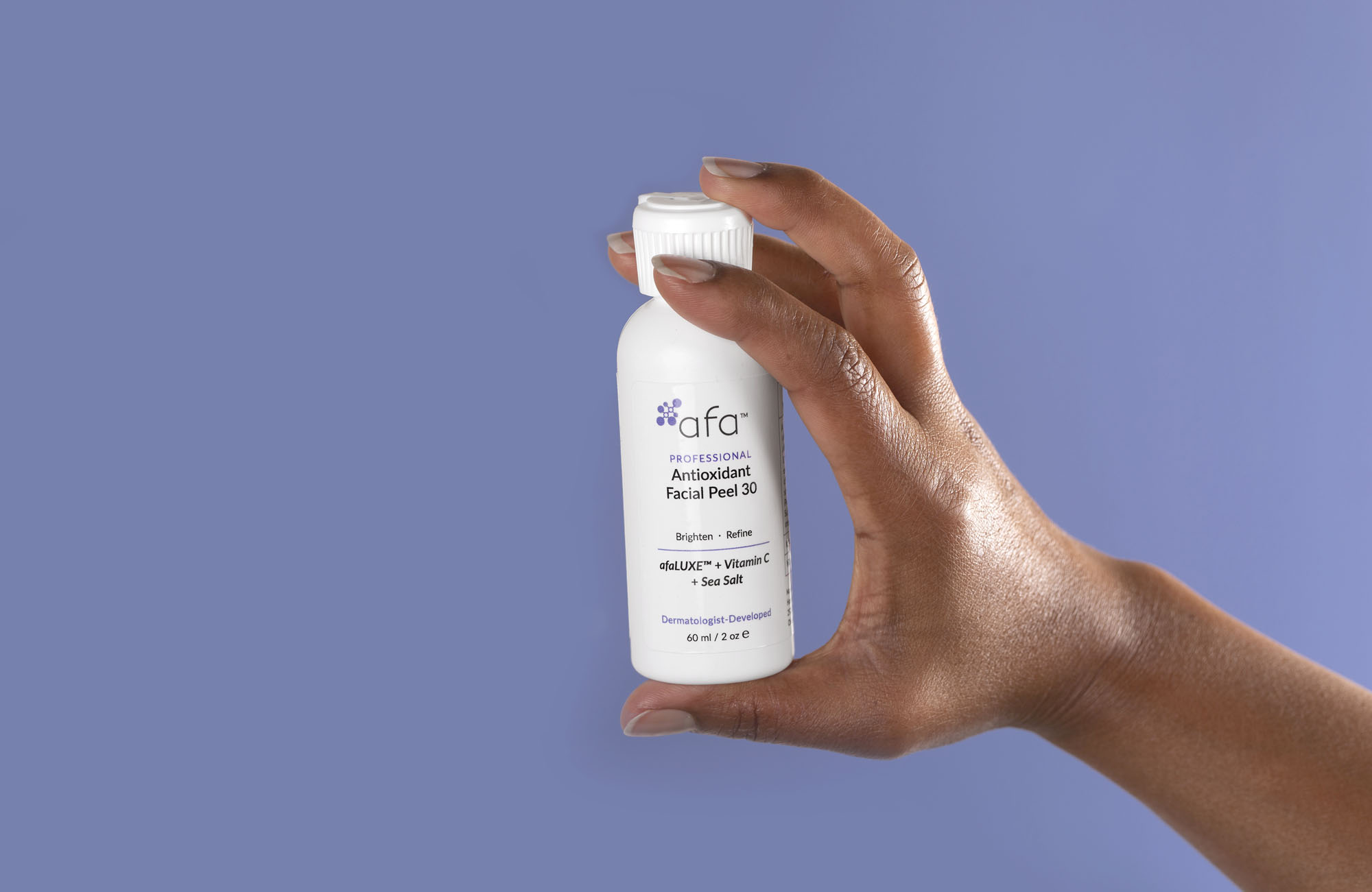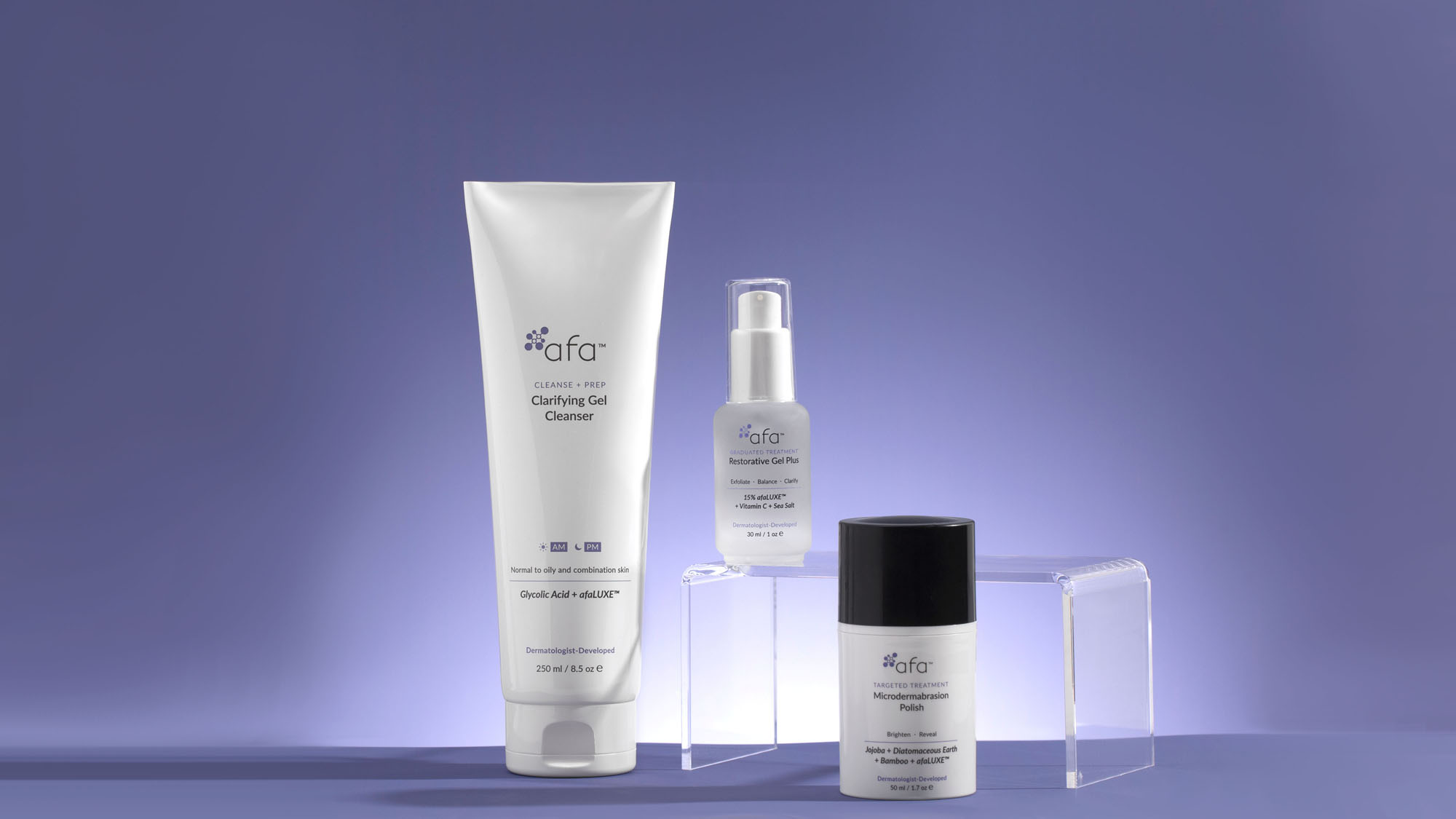 What are the treatment benefits of AFA's?
Your clients can enjoy healthy, vibrant and younger looking skin with results in a matter of days. This is all achieved without the redness and erythema typically associated with some AHAs (alpha hydroxy acids)
AFAs are an effective exfoliant
This exfoliation can dramatically reduce the appearance of fine lines and promote a more youthful appearance
AFAs are potent antioxidants
This gives the skin a radiance boost
AFAs promote active moisture retention
Along with good exfoliation, greater moisture retention in the skin helps reduce even further the appearance of fine lines
AFAs produce rapid results
AFAs have shown positive results with photo pigmentation and acne
AFA Products:
AFA ExZit Gel
AFA Gel Mild
AFA Gel Plus
AFA Gel Ma x
AFA Clay Masque
AFA Cleanser
AFA Moisturiser
AFA  Plus Moisturiser
AFA Moisturiser Oil Free
AFA Skin Peel ( Salon Treatment)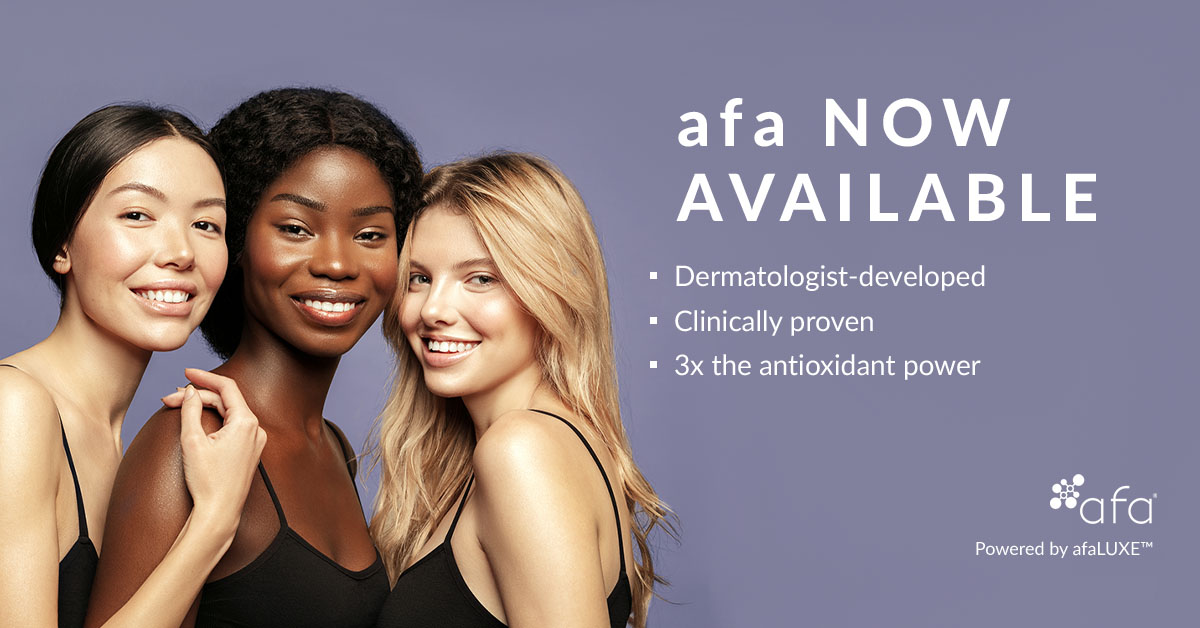 The Eden AFA Salon Package Includes
No Minimum Opening Order Value
Ongoing Support from AFA Experienced Therapist
AFA Training Manual
AFA Salon Brochure
Consultation Sheets
Aftercare Leaflet
AFA Gift Bags
Onsite Training Available
Frequently Asked Questions
Is the treatment painful?
No,  the client will feel a slight tingling sensation and may be slightly pink for a short time, but will leave with glowing skin.
How long does the treatment take?
Treatments time is 30 minutes for an AFA Peel on its own. AFA Treatments can be combined with Microdermabrasion,  LED  Mask, IPL, or Microneedling Treatments.
Is there down time following treatment?
No, not at all, the AFA Peels invove no down time.
What does the treatment involve?
Following an initial consultation the skin is cleansed and dried. We apply the AFA Peel and leave on for three to five minutes. Then wash the face and apply moisturiser and sun block.
To enquire about  Eden Skincare Products for your Salon
Contact Susan on 085 8281813, or complete the enquiry form below and we will get back to you!