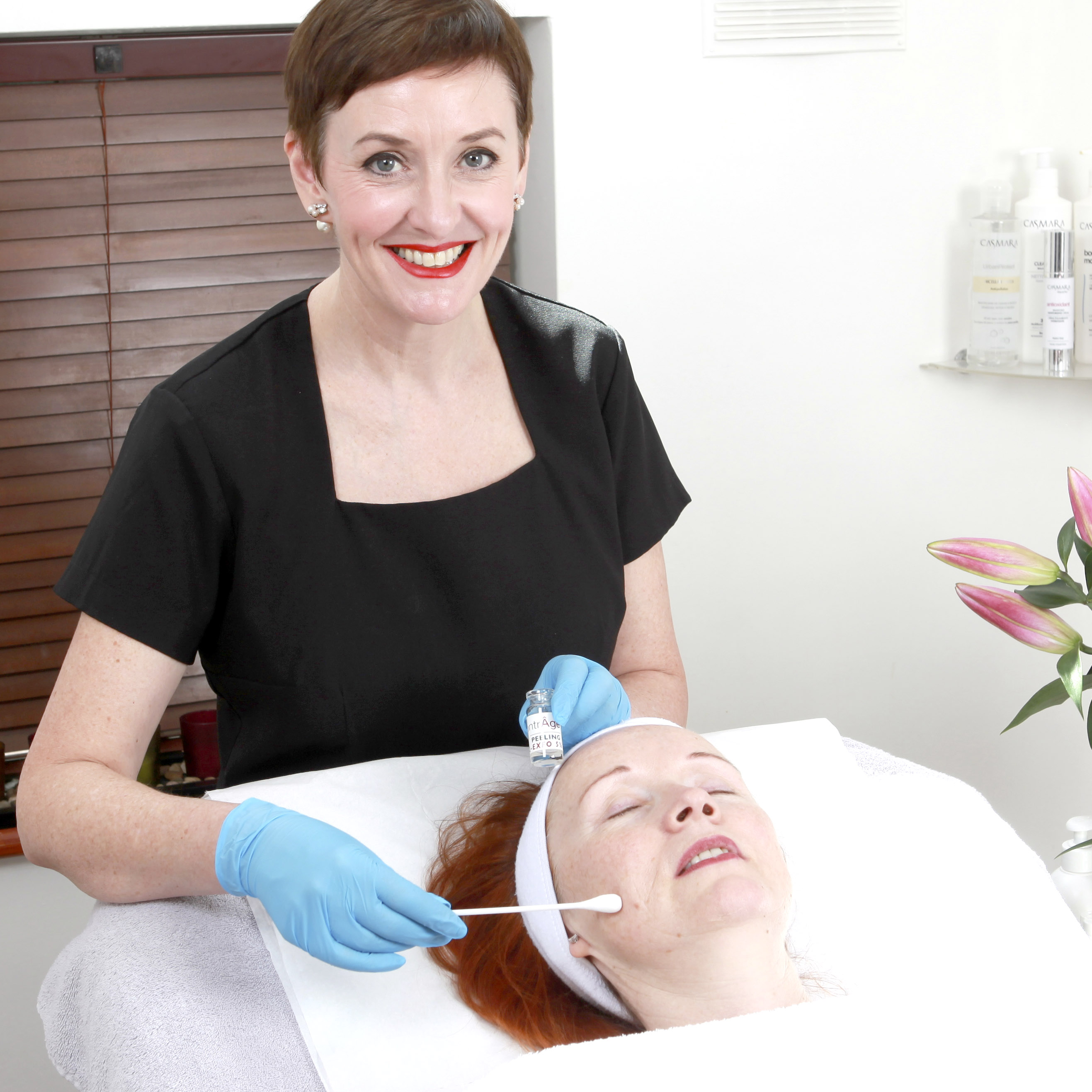 Cerepharama Skin Treatments
Cerepharma is a range of skin treatments and peels developed by a leading plastic surgeon and team of skin specialists. They comprise a range of Signature Treatments and Salicylic Skin peels in a range of strengths. Salycilic acid has proven extremely effective in treating everything from Acne to sun damage and is ideal for reducing fine lines and wrinkles. Cerepharma is a cosmaceutical which means it offers the most active medical grade ingredients active to offer you exceptional results.
Vitamin C Signature Treatment
This 1 hour treatment includes a deep cleanse followed by an exfoliating scrub. A pure Vitamin C serum is then applied using ultrasound to ensure the serum penetrates deeply into the skin. A pure Vitamin C mask is then applied followed by an LED light therapy mask. This treatment is suitable for all skin types and will have a brightening, lightening and anti-inflammatory effect on the skin. €60
Hyaluronic Acid Signature Treatment
Ideal for mature or dehydrated skin this 1 hour treatment includes a cleanse and facial scrub. A cellular repair serum s then applied with ultrasound, followed by a super hydrating hyaluronic mask which has a plumping effect on the skin. A LED Mask is then applied using red LED to stimulate collagen production. A super hydrating and anti ageing treatment. €70
Cerepharma Peels
Salicylic peels are suitable for all skin types. They are very effective for treating acne as it exfoliates skin and stops pores clogging and congesting. It has proven very effective in reducing fine lines and wrinkles and also reduces pigmentation. Peels are usually applied at 3-4 Week intervals
€68 per peel
Course of 4 €240
Course of 6 €350
To make your appointment online select a treatment, therapist and a time that suits you from the menus below. Your appointment will be confirmed by email.  To request an appointment with Susan please call the salon  on 0404 61295. Cancellations: 24 hour notice required, otherwise treatments will be charged at full price.  We look forward to seeing you at Eden.