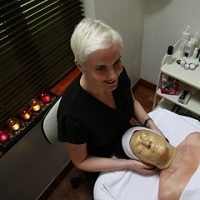 Rediscover healthy skin
Eden Skin Clinic
When it comes to specialist skin care, our expertise is vast. Rediscover supple, healthy skin. Rediscover you.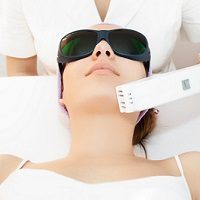 For that super-smooth feeling
Expert Hair Removal
We use the latest techniques and equipment to remove unwanted hair temporarily or forever. You're in the safe hands of a professional.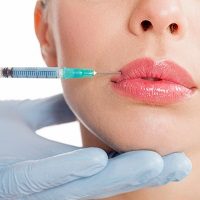 Look wonderful again. Look like you.
Botox & Anti-Ageing
A good night's sleep? Or our expert anti-aging treatments? Simply look fresh and relaxed with the subtlest of help.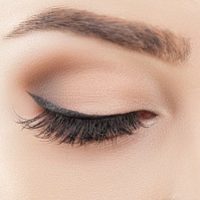 Frame it beautifully at Eden
Eyebrows Frame a Face.
Eyelashes and eyebrows add drama and compliment your features. At Eden, we expertly shape, extend and embroider to bring out your beauty.
Welcome To
Eden
At Eden you can truly relax in the safe hands of our expert therapists, enjoy some
precious 'you' time and leave feeling refreshed and rejuvenated.
Every treatment we do is personal, so we first get to know you and talk through how
best to make you look and feel wonderful. We have an extensive catalogue of treatments,
which range from pedicures through to the deep relaxation of massage, to more
transformative Eden Skin Clinic procedures such as microdermabrasion or the subtlest of anti-aging
injections with our visiting medical doctor. We are one of the first Salons to offer many
procedures; other therapists come to us for training. At Eden, you are in safe
and expert hands.
Relax, you're in expert and safe hands….
EDENS TOP TREATMENTS
Choose from our tried and tested most popular treatments. Enjoy some precious 'you' time and leave feeling refreshed and rejuvenated.
THE EDEN TEAM
Suzanne our Reception Manager, has been keeping everything running like clockwork since 2004. She has an in depth knowledge on all our treatments and products can advise you on every treatment at Eden and recommend which therapist will suit your needs. ..

Susan, Salon Owner, founded Eden in 2001. She loves to make your skin glow. Susan is an expert in advanced skincare techniques, seeking out the latest advancements in products and treatments and bringing them to Ireland. She has trained hundreds of top Salon therapists in advanced treatments and regularly appears on TV and Radio to advise on beauty and skincare. Susan has also judged the Image Beauty Awards. ..

Niamh has over 10 years' experience as a therapist and joined the Eden team in 2012. Niamh is our perfectionist with extreme attention to detail. So you if need your eyebrows reshaped or perfect Nails, Niamh is the therapist for you..

Laura really believes in treating skin from the inside out. She has 14 years experience with both Holistic Treatments and Beauty Therapy, and brings her passion for Reflexology to the treatment menu at Eden. Laura is fantastic at massage..

Emily joined us in 2017 and it already feels like she has been at Eden forever. She has over 9 years' experience working in some of the best spa's in Ireland. Emily is a super waxer, she will have your treatment done as quickly and painlessly as possible. ..

Caroline joined Eden in 2003, she is a qualified lecturer in beauty therapy. Skin care is Caroline's passion. She always goes the extra mile to design the perfect treatment plan for clients specific needs, they love her for it!..
Prepare to Glow
Wedding Secrets by Casmara
Ideal for a bride to buy for herself, or a beautiful gift as an engagement
or hen night present. Each Wedding Box contains a cleanser and a serum
to help a bride prepare her skin for the most important day of her life.
Home Skincare Range
Skincare Products
Rediscover Healthy Skin
Choose from our range of expertly selected Casmara and AFA skincare products or Advanced Nutrition Programme to continue your skincare regime at home.
Not sure what you need? Please call or message Eden for advice.