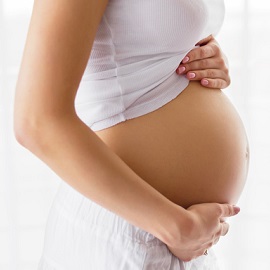 Deluxe pampering for super mamas! An amazing range of treatments and products specifically designed for the mum to be
 
The Smoothie
Rejuvenate your skin and clear your mind in preparation for your pending arrival. Mama Mio Smoothie will exfoliate your skin oh so gently (but effectively) followed by the most moisturising massage to hydrate and elasticise your skin. A luxurious scalp massage will sweep away your stress, leaving you with skin to rival your baby's bottom
The Yummy Tummy
This treatment begins with an application of Gravida Pulse Point Oil and gentle skin brushing to increase circulation, gently exfoliate and improve the tonicity of the skin. A concentrated serum and deep treatment mask will be applied to soothe and moisturize the abdomen. Enjoy a relaxing lower leg and foot massage as the Intensive Tummy Stretch-ease Serum and mask take effect.
Free-Loader
A wonderful back and upper body massage specifically designed to release tensions and muscle fatigue. This treatment focuses on the muscles that are responsible for supporting the pregnant tummy.
Maternity Massage
A complete body massage, using specific pre-natal techniques to help relax, increase circulation, alleviate tired muscles and reduce water retention. A wonderful treatment that gives mama a chance to truly relax and a few moments to dream of baby.
Free Your Mind
A treatment designed to ease you of the stresses associated with pregnancy. A cooling Mama Mio Eye Compress combined with pulse-point Gravida therapy initiates the relaxation. A gentle face and head massage will release cranial and jaw tension followed by a deep neck and shoulder massage.
Lighten Up
A warm, fragrant mineral salt-rich Mama Mio Foot Soak to energise, reduce swelling and stimulate circulation. Includes a gentle hand, lower leg and foot massage.