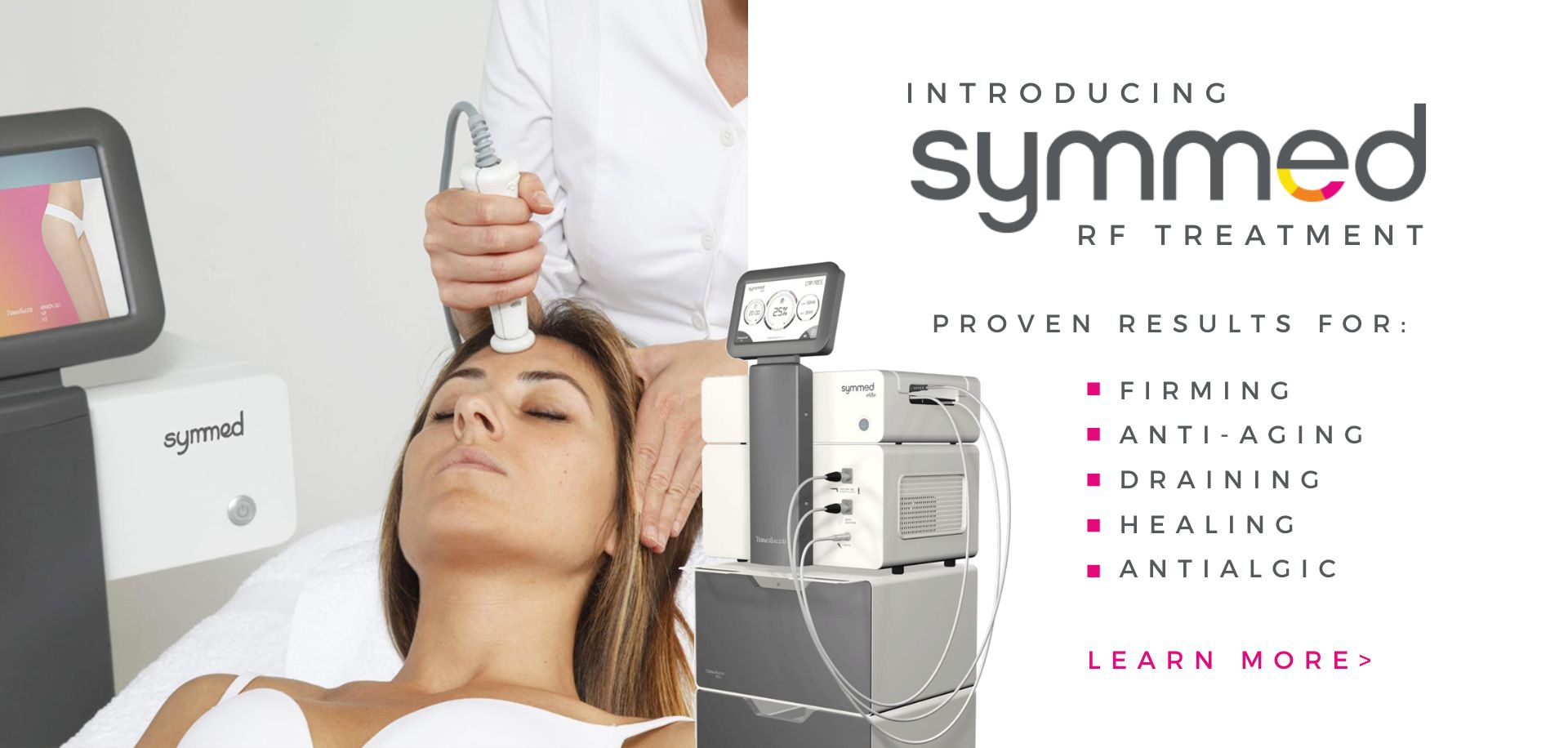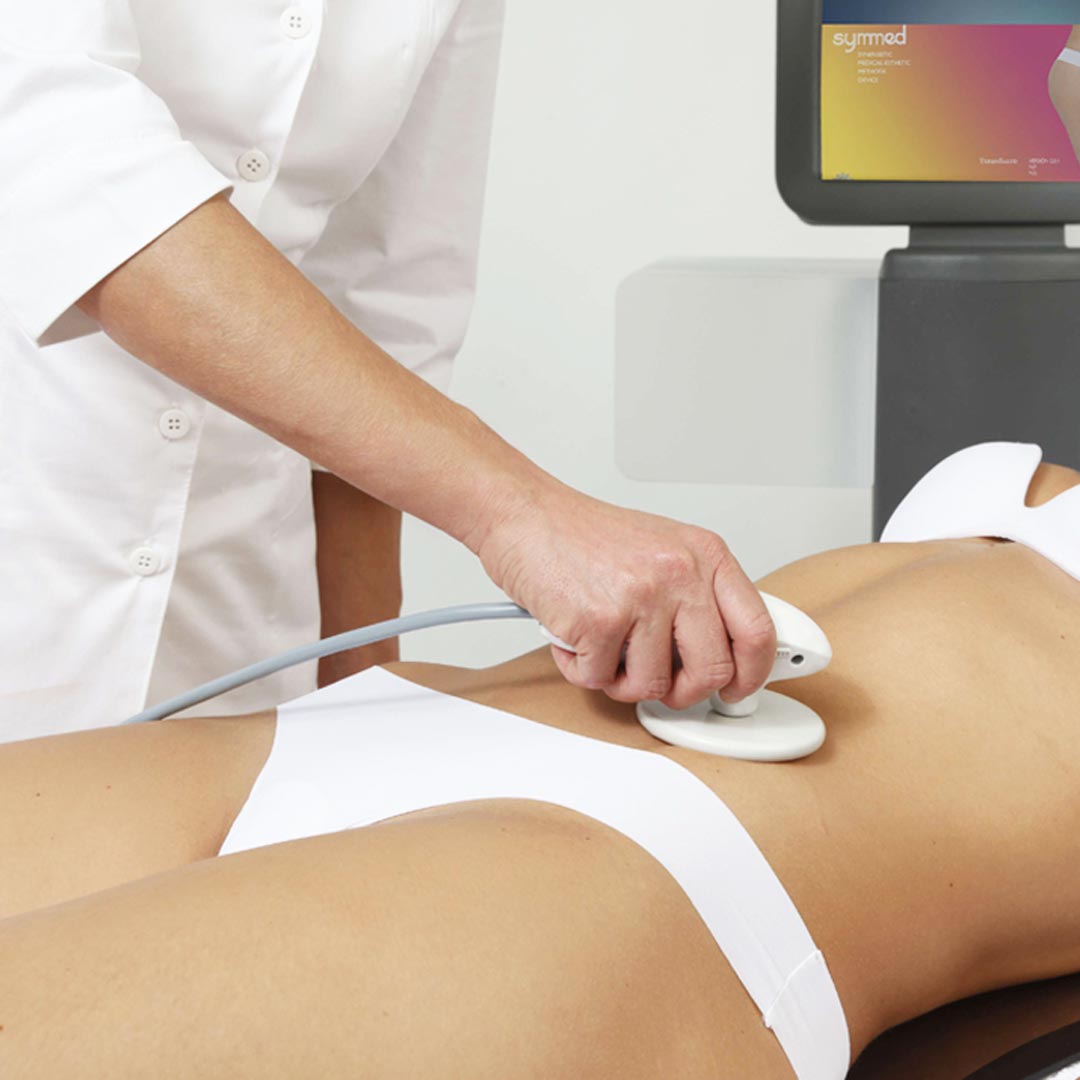 We are the first clinic in Ireland to offer the Symmed treatment. Symmed uses both conductive and resistive radio frequency to offer clients firmer, tighter more contoured, younger looking skin.
Symmed is a unique treatment that combats medical-cosmetic disorders and stimulates the natural functions of tissues, helping to restore the skin's natural balance and elasticity, reducing sebum and oxygenating the skin for correct microcirculation.
Symmed boosts the effects of diathermy treatments using radiofrequency, virtual mesotherapy and functional cosmetics, resulting in the most advanced and effective, painless and non-invasive cosmetic technology, that offers the best results for facial firming.
FIRMING
Due to the contraction, stimulation and recovery of the structure of the collagen fibres.
ANTI-AGING
Symmed decreases the metabolic waste of cells, like glycosylated and oxidised proteins, which are the main cause of aging as they prevent the formation of collagen:
It increases the proteasome system, which breaks down abnormal proteins or those damaged in the cells.
It increases the resistance of cells to the agents responsible for aging, like ethanol, hydrogen peroxide and UVB rays.
It stimulates antioxidant enzymes
DRAINING
Symmed stimulates the blood and lymphatic microcirculation systems.
HEALING
It accelerates cell mitosis and helps skin to heal.
It develops the restructuring of collagen and neocollagenesis.
It stimulates cell renewal.
ANTIALGIC
Symmed has a soothing effect on the nerve endings and this then relaxes the muscle fibres and, consequently, reduces tension.
A course of 6 treatments is usually required for best results.
To make your appointment online select a treatment, therapist and a time that suits you from the menus below. Your appointment will be confirmed by email.  To request an appointment with Susan please call the salon  on 0404 61295. Cancellations: 24 hour notice required, otherwise treatments will be charged at full price.  We look forward to seeing you at Eden.