Next Sunday we are showcasing our Natural Casmara Skincare Range at The Full 360 with Alison Canavan. Eden are excited to be chosen to participate in this health, skincare and wellness event, highlighting the health benefits of switching to more natural products.
We started collaborating with Alison Canavan back in June this year.  When I chatted to her about our Casmara Ocean Miracle Range using only Natural Ingredients she just had to put it to the test. The Ocean Miracle range is silicone, paraben and alcohol free. It has no animal or egg derivatives and has an Eco Cert, which means it's ingredients are organic, natural and not tested on animals.
Alison tried some of the Casmara Home Care Range first to get a feel for the products. "I found the Casmara products gentle and lightweight which was perfect for the hot weather we have been experiencing. I used the 3 n 1 Marine Cleanser (€20), the Casmara Hydra Lifting Serum (€40) and the Hydra Lifting Firming Moisturising Cream.(€36)"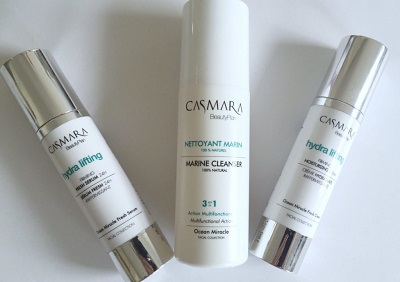 Then I invited Alison to Eden to experience the full Eden Effect using the Casmara Range in the Eden Salon……. here is what she thought.
THE EDEN SALON
When I arrived at the salon the entrance was just off The Main Street in Wicklow, but as soon as you walked sown the entrance lane you felt a sense of peace. The salon has eight treatment rooms offering everything from facials to LED Light Therapy Mask.  At Eden beauty group they will always tailor their treatments to the needs of the client.
THE TREATMENT
I have been suffering breakouts recently as my body and mind has been going through changes. I had quite a few blocked pores and I was delighted when Susan suggested extraction. There are only a few exceptional beauticians that can do extractions well and Susan is one of them.
STEPS OF CASMARA OCEAN MIRACLE TREATMENT
Cleansed with Green Tea Cleanser. This is a fabulous product as it contains green tea and silk proteins so it hydrates while cleansing. It is 3 products in 1. A cleanser when used on wet skin and then an exfoliator when used on dry skin with a cloth or brush. It also is an eye make up remover and you do not need a toner!
Extraction (Needs no description lol)
Applied Oxygenating foaming mask. This felt amazing as it foamed on my skin. It is a fabulous treatment for stimulating cell activity and infuses the cells with pure oxygen with stimulates cell activity and makes them more responsive and better able to absorb the products applied after it.
Susan applied an enzymatic peel; this is a peel that does not scrub or overwork the skin but rather gently melts off dead skin cells. It contains fucogel which is extremely hydrating, it contains olive oil and stops you getting that tight dry feeling you sometimes get after a peel or scrub.
After stripping and peeling the skin you need to feed it so Susan massaged in an ampoule with Sea plasma and Threalose, which is a seaweed that holds it's moisture for hours when the tide goes out and it is exposed on the rocks. It keeps moisture locked into your skin.
A serum was applied that has Juvenessence in it. This slows down the cells in your body changing laminine (which is a protein) to Progerin, which is what causes cells to age. This means that this facial actually works at cell level to slow down the ageing process.
A cream with more Wakame was applied. Wakame has been proven in clinical studies to activate 14 genes stimulating collagen, Elastin and HA (firming) in the skin.
Last but not least was the mask. It is made up of pure Wakame Kelp it lowers your body temperature by 6-8 degrees and dries from the outside in pushing products deeper into the skin. It also helps reduces any inflammation and sooth the skin. I loved this part and as you can see it also covered my eyes and I felt a deep feeling of rest at this stage of the treatment.
At the end a moisturizer was applied, which had a combination of all the key ingredients in the facial. My skin felt fresh and not a sign of the extraction anywhere.
THE AFTERMATH
Over the next few days I felt my skin brighten. I had a few breakouts, which I expected as my chin in particular had been very badly clogged and needed a deep cleanse. I headed to a movie premiere with James on Sunday and as you can see from the photo below my skin looked fresh and everyone was asking had I had Botox??? The answer is no I have never had any treatment like that.
This facial is super effective, clean, environmentally friendly and uses the latest advances in science to deliver totally natural ingredients deeply into the skin. It is also safe for even the most sensitive skin.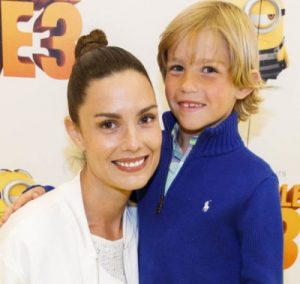 Alison Canavan is a mum, model, writer, presenter and a health and wellbeing coach.
To find out more about achieving real wellness with Alison Canavan and The Full 360 Show visit becomplete.ie
Be sure to visit the Eden Beauty Group stand at the Full 360 to try out the Casmara Skincare Range, or if you cannot attend on the day you can visit the Eden Online Store.