Cathy O Connor is one of Ireland's best known stylists. She regularly  styles editorials on TV3's Xpose  and  presents fashion features and make overs on Ireland AM. She has styled  some of the most glamorous and fashionable ladies in TV and music and also runs style work shops for private and corporate clients. She has styled shoots for all of the major fashion magazines and there is nothing this lady does not know about fashion.
1. WHAT IS THE ONE SKINCARE PRODUCT YOU CAN NOT LIVE WITHOUT AND WHY?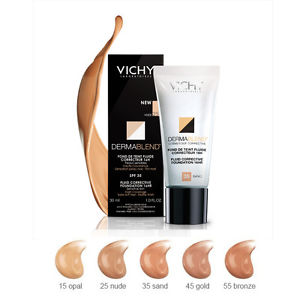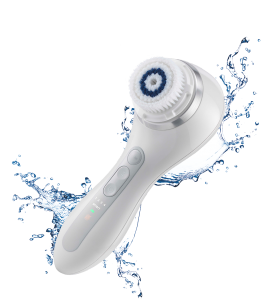 ​I'm addicted to the Clarisonic Smart Profile Brush. That little gizmo gives my skin a deep cleanse, so that I'm  squeaky clean 🙂
2. WHAT IS THE ONE COSMETIC PRODUCT YOU ALWAYS  WEAR?
​That would have to be concealer as it freshens up my complexion so that I look  less tired. I use Benefit most days  but opt for Vichy Dermablend  when I really need help!
3. IF MONEY WAS NO OBJECT WHAT TREATMENT OR PRODUCT WOULD YOU LOVE TO TRY?
Anything that might actually rid my body of cellulite !
4. WHO STANDS OUT IN YOUR MIND AS A TRULY BEAUTIFUL PERSON?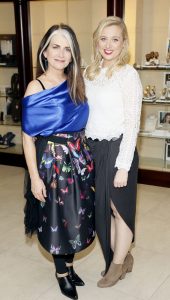 I know it's a cliche but beauty comes from within. Someone's spirit is  most  visible through the eyes. My lovely pal Andrea Kissane gets my nomination as  she is a beauty, inside and out.
5.​ WHAT IS THE BEST MAKE UP TIP YOU EVER RECEIVED?
Blend, blend blend .. that's Derrick Carberry's mantra!
6. HOW WOULD YOU DESCRIBE YOUR FASHION STYLE?​
Individual I hope!)
7. WHO IS YOUR FAVORITE DESIGNER?
​I appreciate the work of Rei Kawakubo from Comme des Garcons as it's  visually so strong and her approach is almost architectural.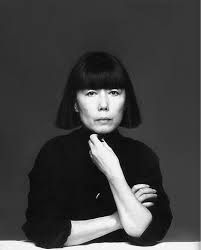 Always  strong, individual pieces that also  have a sense of ​whimsy.
8. WOULD YOU EVER CONSIDER GOING UNDER THE KNIFE?
I don't think so.. they are so many other options. ​
9. WHAT BEAUTY FAUX PAS DRIVES YOU INSANE? For me it is badly applied patchy,      fake tan.
​Too much badly applied make up ​where a gal tips into drag queen territory.
10. DO YOU ALWAYS TAKE YOUR MAKE UP OFF BEFORE GOING TO BED?
Hate to admit this but .. no 🙁
11. IF YOU WERE TO CHOOSE JUST ONE PIECE TO BUY FOR WINTER 2017 WHAT WOULD YOU CHOOSE?
​So much temptation out there but I think I'll opt for a statement tweed coat. Here are three suggestions at different price points.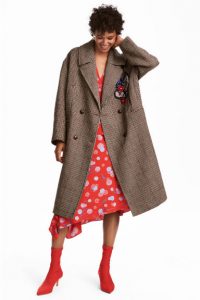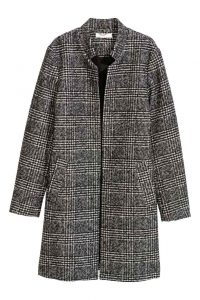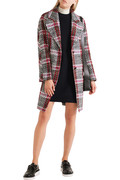 1.
H&M